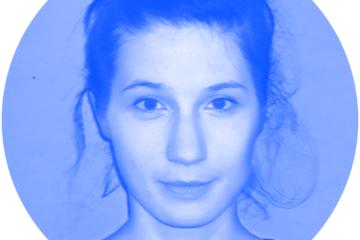 Artist, Adjunct Lecturer at NYU & Queens College
Currently, Katya is teaching, studying, and making art. Katya is teaching Ideation and Prototyping with a focus on Human Centered Design at NYU'S Integrated Digital Media program and Web Design with a focus on user experience design at Queens College. She is also pursuing a Master's degree in art and technology at NYU's Interactive Telecommunications Program (ITP), where she uses traditional and emerging technologies to create work that examines people's understanding of one another and their environment. Her focus is on sculpture, networked sound objects, audiovisual installation, socially engaged art, and speculative world-making.
On the activist side, Katya is looking for ways to combine socially engaged art practice with participatory design to improve agency in vulnerable communities and diversify ways in which people can collaborate for mutual benefit within and outside of existing systems.